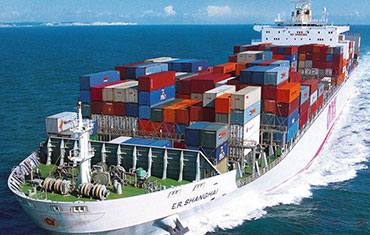 Commercial Cargo Shipping
Commercial Cargo Shipping Services – Shipping commercial goods using Cargo transporters is a multi-billion-dollar industry that encompasses the majority of international shipments. LA 24-7 Forwarder can manage any international shipment whether by ocean, air, truck or rail using our network of worldwide agents for the ultimate in door to door service. We have the knowledge, network, and safety skills to pick up your cargo domestically, arrange for delivery to our warehouse or other location, and handle the international shipping of your cargo overseas.
We Know The Ins And Outs
Our experts are educated and knowledgeable about the specifics of commercial cargo shipping Los Angeles. Whether you are familiar with its terms or not, this type of international transport is available for any goods other than living animals and personal or household products. At LA 24-7 Forwarder, we are always up to speed on packing, labeling, documentation, and insurance requirements. And, we ensure that each of these considerations are met with the utmost of attention to detail.
We Have The Experience
Our shipping experts work with a variety of commercial cargo including, but not limited to, Construction Equipment, Machinery, Auto Parts, Exhibition Materials, Sports Recreational Equipment, Oil and Gas Equipment, Retail Products excluding FMCG like food, beverage, cosmetics and cleaning products, Flexi-Tanks and ISO-Tanks, and Other Commercial Equipment such as Kitchen Equipment, Furniture, Tiles, and Piping. LA 24-7 Forwarder never turns down a client because we have the confidence to handle any legal cargo shipment with accuracy and efficiency.
We Are Licensed To Export
Choosing to export goods to an international location, as mentioned, requires the consideration of many factors before setting out to load and ship your cargo. Fortunately, LA 24-7 Forwarder is a licensed third party logistics company that knows the import rules and regulations of foreign countries, as well as the export regulations of the United States. We are licensed by the International Air Transport Association (IATA) to handle air freight and the Federal Maritime Commission to handle ocean freight.
We Have Special Knowledge
Our ability to handle specialty shipments is what sets LA 24-7 Forwarder apart from its competitors. For each cargo shipment, we ask specific questions in assessing the due diligence required for successful international transport and entry. First, we determine if the goods are hazardous. Fortunately, we can handle the documentation and planning necessary to transport gases, flammable liquids, oxidizing substances, toxic and infectious substances, corrosives and miscellaneous dangerous goods.
Second, we determine what type of US Customs or Bureau of Industry and Security clearance is required. Our license to export means we are prepared to advise you of any special accommodations necessary for proper international transport.
Third, we assess the cargo and advise you on the best way to pack it based on our familiarity with the port systems overseas. Finally, we encourage you to insure your cargo which is a service we offer in-house for your convenience. This is followed up with drafting specific instructions for destination handling. All put together, our "special knowledge" is obviously worth every penny.
We Prepare A Complete Quote
Since LA 24-7 Forwarder specializes in preparing your shipment for export internationally, we can assist you with price quotations that cover a large number of components related to commercial cargo shipping Los Angeles including advising on the cost of freight, port and consular fees, fees associated with special documentation, insurance costs, and our handling fees.
Using our network of customs brokers worldwide, we can ensure that your cargo shipment will meet or exceed the entry or admissibility requirements of foreign governments or the US itself.
Sit down with us so we can scope out your commercial cargo shipping Los Angeles needs by calling (800) 648-9889 today for your FREE Quote!