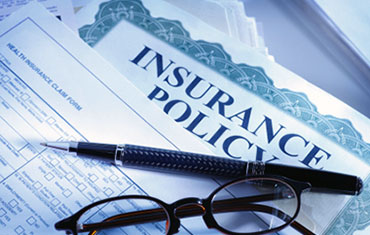 Cargo Insurance
Cargo Insurance Services – When it comes to shipping valuable cargo, you want to ensure your product arrives safely, on-time and undamaged. While our expertise lies in managing the on-time, safe delivery, we all know that accidents and mistakes still do happen. That is why LA 24-7 Forwarder offers in-house management for the underwriting of Cargo Insurance by partnering with some of the most recognized carriers in the industry, including Lloyd's of London and CNA. Whether by land, air or sea, your precious shipment can be protected by incorporating a policy into the overall logistics planning.
Prevention Is The Best Medicine
Since your shipment may be part of a bigger load, the risks associated with oceanic and air freight control are not to be taken lightly. Even though natural disasters and in-transit accidents seem unlikely in the planning stage, imagine getting a bill for your portion of a multi-million dollar transporter's cargo loss and not knowing how to come up with the funds without a risk to your own company. For companies of all sizes, LA 24-7 Forwarder recommends Cargo Insurance as a recognized and valuable addition to any forwarding service.
Choose The Right Insurance
You may be wondering what steps to take to properly cover your cargo with insurance. Here are a few steps that will set you on the right track:
Know Your Cargo's Value – The first step in insuring your cargo is knowing its value. In cohort with our team of agents, we can help you assess and document each shipment's net worth.
Ensure Coverage Of Your Mode Of Transit – While most policies cover all modes of transit, some may, for example, simply cover oceanic travel. Depending on your logistics plan, our team of experts can assist in choosing a plan that anticipates when and where you'll need coverage.
Take Out An All-Risk Policy – Reading the fine print on some policies will often lead to discovering unusual, but still possible, means of damage being excluded. By choosing an All-Risk Policy, you can rest peacefully knowing that even piracy and war won't cost you dearly.
Don't Rely On Price Alone – While shopping for cargo insurance may tempt you to choose the least expensive, keep in mind that not all cargo is deemed the same. If you have unusual or complex product, you may want to choose a specialized insurance firm.
We Don't Discriminate On Size
For a small business that ships infrequently, carrier insurance may be a bit costly. That is why aligning with LA 24-7 Forwarder can assist you through our strategic partnerships with reputable underwriters. No matter what size of load, or the frequency of transport, we can find a cargo insurance plan that fits within your budget. In fact, we'll even train you on how to package your goods so that the likelihood of damage is reduced and your insurance firm will be more receptive to amicable pricing.
Trying to ship without the expertise of LA 24-7 Forwarder is like forgetting to write fragile on a box filled with glass items. Don't leave home without us by calling (800) 648-9889 now for your FREE Quote!