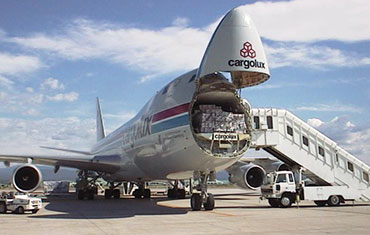 Air Freight Forwarding Services
Air Freight Forwarding Los Angeles – With the high cost of fuel, our clients depend on LA 24-7 Forwarder to not only balance the importance of cost and efficiency, but to help them choose the right logistics solution for their shipping needs. When speed is of the essence, Air Freight Forwarding Los Angeles will meet the challenge of getting your import or export cargo from point A to point B at the most competitive price.
Using a long list of preferred providers along with alternative carriers, LA 24-7 Forwarder can offer the most flexibility in time, services, and price for all sizes of shipments. Knowing your requirements is at the forefront of our logistics planning, making us the most reliable network for the door to door services. We not only cover every corner of the globe, but our agents can also expertly deliver hassle-free destination customs clearance.
For a complete list of the cargo, commodities and dangerous goods (DG) classes that we handle, please contact us at (800) 648-9889 today!
We Provide The "Complete Solution"
LA 24-7 Forwarder provides the entire gamut of import and export services, from the documentation, certification, and letters of credit (L/C) to airway bill management, denied party screening and HAZMAT handling. Our competitors can't beat our end to end air freight forwarding solutions, including packing and crating services, airport warehouse transfers, air cargo insurance and special freight handling. By using flexible routing and lower rates, we can even defer shipments without sacrificing your shipment's safety. More importantly, safe door to door shipment is guaranteed through bonded trucking and domestic pickup and delivery.
Our Logistics Handling Is Client-Specific
Import and export shipments may require differing levels of security and speed that determine how to move your cargo between the origin and end destination. For cargo that originates in the US and is exported from one point of origin, a Standard Air Export Shipment is the ideal solution. However, clients find that utilizing LA 24-7 Forwarder's expertise in handling the complex logistics of Air Freight Forwarding Los Angeles produces more cost-effective and timely results. We achieve this by employing additional shipping methods, including Immediate Export (IE), Transport and Export (T&E), and Immediate Transportation (IT).
We Achieve Operational Efficiency
With LA 24-7 Forwarder your shipment is routed in the most efficient manner to shorten lead times so you can remain lean and agile as a company. We are able to pass on our own operational efficiency thanks to our extensive network which enables negotiation of any volume of goods for shipment. Specifically, we service our clients best by providing Restricted Party Screening (RPS) for denied parties, an EDI compatible with GT Nexus, CargoSmart, and INTTRA, cargo tracking, and tracing, as well as known and unknown shipper air freight solutions.
There's no doubt that our credentials speak for themselves, so speak with your personal agent today by calling (800) 648-9889 for a FREE Quote right away!