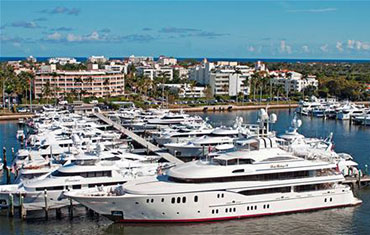 Yachts And Boats Shipping
Yachts and Boats Logistics, Shipping, and Transportation – Yachts and Boats are of high-value and often require continual investment. As an owner, moving your yacht or boat to a new location means, invariably, taking a risk – unless you rely on LA 24-7 Forwarder as your logistics partner. With such importance placed on the beauty of your special cargo, we take extra effort to coordinate a move using our global network of specialized providers that have a reputation for the utmost in safety and security. Placing your yacht or boat in our hands is like handing it over to family – you can rest assured it will be treated with great respect.
We Value Your Cargo
Not only does LA 24-7 Forwarder add value, we dedicate staff to looking after your logistical requirements. Whether working with a racing boat that entails shipping supplies in a time sensitive framework, or transporting spares and equipment that requires meeting up with your yacht, our company places the same value on your cargo as you do. We have the technology to provide in-transit visibility that gives you peace of mind at any time of the day or night.
We Work With Grace And Speed
It's important to choose a 3PL provider that knows what they are doing, in the specific market in which you are requesting assistance. Having a strong foundation with a network of global transport professionals and providers, LA 24-7 Forwarder is uniquely positioned to create a cost-effective, safe and expedient solution for your yacht and boat shipping needs. Choosing us means choosing someone who cares about the grace and speed with which work is done. We choose to treat your cargo as if it were our own.
We Cover All The Bases
LA 24-7 Forwarder offers customized, carefully managed transport services for new and used boat and yacht shipping, luxury super yacht logistics, racing yacht logistics, spare parts and equipment shipping, and oversized mast transportation and shipping. Our Yacht and Boat logistics services include RORO (Roll-on Roll-off shipping, LOLO (Lift-on Lift-off) with Breakbulk vessels, Domestic Trucking and Hauling, Containerized Loading and Shipping with Custom Cradles, and Customer Brokerage Arrangement from door-to-door. Whether by air, land or sea, you can trust us to plan your shipping needs with the expertise only seen by companies, like us, who are veterans in the business.
We Treat Your Cargo As Special
Each client, whether we have one or many, is a unique project to LA 24-7 Forwarder. We take your specific requirements seriously, learning exactly where we can be of assistance. We customize our proposals to very particular aspects of your shipment where we can work in tandem with your company.
In our business, there isn't a client we won't take, a boat we can't handle, or an agent who doesn't care about your cargo. So, call LA 24-7 Forwarder today at (800) 648-9889 for your FREE Quote.