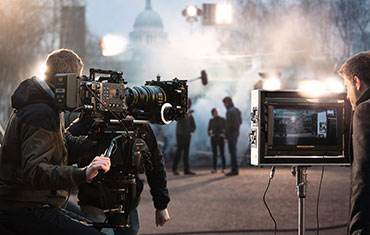 Television Shipping
Television Industry Logistics, Shipping, and Transportation – LA 24-7 Forwarder is in a prime position to exceed expectations of studios for every single week of filming that your company requires our services. With the insider track in studios across the globe, we can handle the transport of props, special effects equipment, and cameras. Offering same day service and curbside delivery, we are uniquely positioned to service the Television industry.
We Work On Set
The LA 24-7 Forwarder staff, whether your studio needs on-set transport or project specific deliveries, are available for in-person support at your studio. Using airline and ocean line networks from around the globe, we offer freight forwarding and logistics services with the ability to communicate arrival times and potential issues to ensure that your filming starts and ends on time!
We Speak Your Language
Our agents understand the terminology and requirements of crewing, casting and moving from one location to the next. Whether on-set or in-transit, LA 24-7 Forwarder can work closely with your staff to ensure production goes through without a hitch. Having worldwide experience means we speak your language as well as your studio associates do. Adding us to your family will feel natural and create unexpected improvements to the logistics cycle of your Television filming.
We Know Logistics Inside Out
Production shouldn't be a headache so LA 24-7 Forwarder is dedicated to utilizing our global network of expert agents to manage the logistics of equipping your studios for any filming need, scout talent to fill your set, and handle the details of production. But, we know that hiccups do happen. So, we are uniquely lean and agile in our ability to adjust to time sensitive and emergency shipping needs, as well as on-site crewing requirements. We draw from a large pool of providers that not only engage you in the process, but take the headache out of it all.
More importantly, LA 24-7 Forwarder investigates and engages local resources for the most unique of transport needs, whether by yak, donkey, helicopter, or sled. The purpose is to make the most of what's available to trek even the most challenging of set locations.
Our Reputation Precedes Us
LA 24-7 Forwarder is pleased to now be involved in a few upcoming TV Series with studios on the Hollywood trail. Now that there are shows being renewed for another season of broadcast, they have hand-selected LA 24-7 Forwarder to be a part of their "wave of success" for the upcoming year. TV Series have dozens of episodes all playing back to back every week, which demand more time and effort for a rigorous year of scouting, filming, and moving around the globe.
Industry professionals agree that LA 24-7 Forwarder offers a special perspective and talent in serving the Television sector. It's time to call us at (800) 648-9889 today for your FREE Quote!