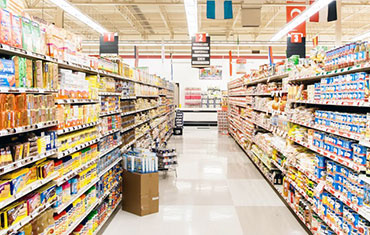 Retail And FMCG Shipping
Retail And FMCG Industries Logistics, Shipping, and Transportation – At LA 24-7 Forwarder, we employ the quickest and most dynamic thinkers to attract our Retail and FCMG clients because in these sectors companies must adapt to change often. Always seeking to help you outperform your competitors, we stay on the tips of our toes to quickly address the fluctuating strategic needs of your supply chain management. With a global network of logistics providers as our foundational advantage, getting your products to market cost-effectively is not only possible but part of our guarantee.
We Increase Profit Margins
Our efforts don't stop at just moving boxes around, we work strategically to understand your unique target market with attention to trends and fads that may cause last minute changes to a logistics solution. With the ability to adapt and flex, LA 24-7 Forwarder is poised to make distribution fluid, lean and agile to maximize your profit margins.
LA 24-7 Forwarder can guarantee such a claim because we have a comprehensive package of services including supply chain visibility and SKU level management, Inventory, Vendor and PO Management with KPI's, Centralized Cargo consolidation, Ocean Freight LCL and FCL consolidation solutions, Air Freight consolidation and order management, time-critical Air Freight and Truck expedition, Warehousing and Distribution, Pick n Pack, Labeling, Cross docking, and Sourcing management.
We Speak Your Language
Fast Moving Consumer Goods (FMCG) may seem self-explanatory, but in the retail sectors we serve our global network of logistics providers and technology solutions are what enable us to deal with the complexities of Retail supply chain management. The industry consists of well-informed consumers who are demanding higher quality products faster and at lower prices. The visibility necessary to satisfy the well-informed consumer is what drives the speed of information from retailer to consumer to be of utmost importance. LA 24-7 Forwarder holds on to our expertise in logistics as the ultimate partner in warehousing and distribution solutions for every retailer, whether large or small.
LA 24-7 Forwarder speaks your language. We know the unique challenges you face because our in-house agents have the experience and fortitude to remain on top of their game. We consider choosing us as a partner to feel like creating an extension to your family.
We Are Fierce Competitors
In an industry that is fiercely competitive, we remain just as fierce in providing cutting-edge solutions. The Retail industry includes many industries such as high fashion, cosmetics, furniture and home goods, personal care, sport and leisure, jewelry, garments, and food service. Each one has its challenges and each one deserves special attention to the details specific to their consumer market. LA 24-7 Forwarder integrates their agents with your in-house resources for a seamless shift from shaky ground to solid profitability.
We Work In Emerging Markets
LA 24-7 Forwarder is not only fierce, we are on the edge of what's trending with our IT management solutions that help your company better manage an otherwise unpredictable market. Through data acquisition and analysis, our in-house agents are dedicated to creating a flexible logistics solution that minimizes external factors that cause disruptions in your supply chain. LA 24-7 Forwarder uniquely positions itself with a global network of logistics agents and providers who constantly monitor the markets that most interest you. Whether you are a fledgling operation or a large box retailer, our services can be tailored to lower costs and tackle the most important and profitable emerging markets.
Step outside the box and make the choice to partner with our experts by contacting us today at (800) 648-9889 for your FREE Quote!