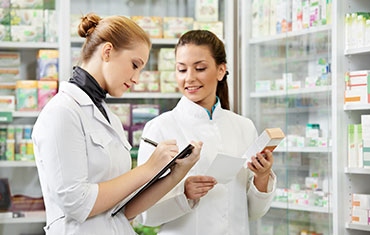 Pharma And Healthcare Shipping
Pharma And Healthcare Industries Logistics, Shipping, and Transportation – Safe and secure transport of your pharmaceutical goods and healthcare materials is our first priority at LA 24-7 Forwarder. Without the attention to detail that a 3PL provider can give, your company could suffer improper flow of goods from door to door, whether transporting to a company or a client. We consider all aspects of the supply chain solution, managing such factors as deviation in temperature or time to maintain consistent or reduce overall shipping costs.
We Know Your Bottom Line
Confidence is what characterizes our service above the competitor's in the logistics marketplace. LA 24-7 Forwarder guarantees an impact on your bottom line by transferring responsibility from over-burdened in-house resources to our experienced pharma and healthcare agents. The fact is, our company serves many sectors of this industry, to offer a more streamlined approach to your multi-faceted supply chain, including the manufacturers and distributors of medical device and equipment, pharmaceuticals and OTC medications, eye and vision related devices and products, and dental products.
Our Solutions Span The Globe
With the global nature of pharma and healthcare becoming a normalcy in operations, LA 24-7 Forwarder offers a variety of logistics solutions, including Air Freight, Ocean Freight and Chartering Services, as well as Warehousing and Distribution for your supply chain management needs. Furthermore, we manage the cold chain (dry ice, gel pack, refrigerated and frozen temperatures), customs and duty paperwork, quality inspections process, and provide track and trace with full service reporting of important events and milestones during transport.
Our network of professional agents, distribution providers and logistics experts are available at anytime from anywhere in the world by utilizing the latest in technology and a commitment to year-round and emergency service provision. LA 24-7 Forwarder is uniquely positioned to exceed your expectations in timeliness, expediency and security.
We Help Meet Customer Demands
The logistics landscape for the Pharma and Healthcare industry is undergoing rapid change to fulfill the demands for timely, efficient and cost-effective distribution to maximize profit margins and meet ever-rising consumer needs. Companies, whether large or small, are under immense pressure to increase margins, compete with generic drug manufacturing, get approval from regulatory agencies, and burdened by smaller payouts from a growing ACA-insured population.
This has led LA 24-7 Forwarder to create more strategic solutions that not only improve patient care, but relieve the pressures your company faces. Whether ordering devices, medications, or surgical instruments, we can properly plan your logistics routes to improve supply chain flow. Moreover, we coordinate our IT management solutions to create real-time visibility of product transport, reducing delays and surprises in the healthcare field.
We Treat Each Account As Special
Every Pharma and Healthcare client is special to LA 24-7 Forwarder. We consider being specific in identifying requirements and narrowing down a plan to meet the exact needs that will enhance your supply chain operations essential to knowing where we can be of assistance. We target our proposals to very particular aspects and we work in tandem with your company so as not to charge unnecessary fees that take away from the profit margin you must have to operate in the black.
LA 24-7 Forwarder has solutions suited for meeting evolving and increasing customer demands. Call us today at (800) 648-9889 for your FREE Quote!