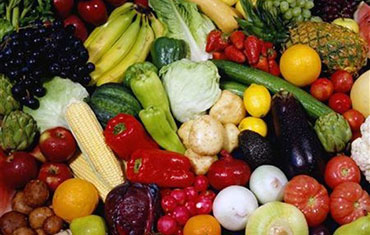 Perishables Shipping
Perishables Industry Logistics, Shipping, and Transportation – LA 24-7 Forwarder is uniquely qualified to meet the needs of the Perishables industry by aligning with companies to create a cool supply chain solution that provides cost-effective management of your goods. Transport for perishables is time sensitive and we have the connections to make deliveries on-time and within your specific requirements. Working with us is like spending time with family. Our focus on custom-tailoring your warehousing and distribution plan to cater specifically to the foods you source will save you time, money and hassle.
We Eliminate The Waste
The quality and safety of your food directly impacts the amount of waste you incur when dealing with logistics. LA 24-7 Forwarder guarantees a smoother process for your perishables transport that will eliminate the waste that keeps you from being profitable. Our global network of transportation providers is positioned for rapid delivery and minimal exposure to the elements that cause foods to perish in the first place. We work closely with your in-house team to create a cool supply chain management process that exceeds your expectations.
We Can Push Or Pull
In the logistics world of perishable goods, there are two methods for distribution that have their own pros and cons. To "push" product to the market, a company produces an estimation of quantities based on previous market demand and looks to logistics to minimize the amount of waste through timely delivery and excellent forecasting. LA 24-7 Forwarder can work with this model by helping you assess and estimate the process for more accurate fulfillment prior to order placement.
To "pull" a product to market, companies distribute based on orders as they are placed. In this case, LA 24-7 Forwarder can maximize your access to otherwise limited capacity on shipping containers using the best in distribution management technology.
Our Error Margins Are Low
Especially when dealing with fresh produce, or even seafood, the margin for error is very low. This is due to the sensitivity of these foods to fluctuations in temperature, as well as their rapid cycle of decay. LA 24-7 Forwarder understands that, in these cases, the challenge to get it perfect makes it exponentially more important to have an accessible logistics network. That is where we set ourselves apart from the competition.
LA 24-7 Forwarder provides multi-modal solutions to meet your needs, including Temperature-controlled Air Freight, Reefer (refrigerated) Ocean Freight containers (LCL, 20′, 40'RF and 40'RF HC), Temperature-controlled Trucking services, Temperature-controlled Warehousing and Distribution, Regulatory and compliance, Cool supply chain visibility and IT tracking devices for up to the minute location tracking, Door-to-door distribution, and Sea-Air or Air-Sea shipping.
Expert Account Handling
Each Perishables client is like a family member to LA 24-7 Forwarder. We take your challenges very seriously and work to meet the unique needs of your industry that will enhance the operations surrounding your specific supply chain flow. We work hard to know exactly where we are needed and keep our fees reasonable to keep high the profit margin you must have to operate successfully.
Don't let profit margins slip from already tight delivery requirements by contacting us today at (800) 648-9889 for your FREE Quote!