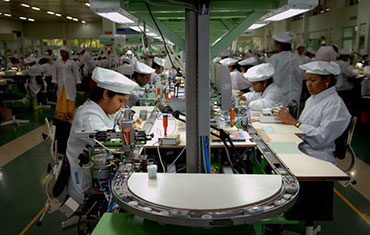 Industrial Goods Shipping
Industrial Goods Logistics, Shipping, and Transportation – Market trends are continuously evolving in the Industrial Goods industry requiring companies to move beyond their in-house staff and hire third-party logistics firms (3PL). LA 24-7 Forwarder is dedicated to serving this industry with a cutting-edge focus on materials acquisition, warehousing and transportation. Industrial Goods rely on special solutions for unique requirements that are specific to each client. Our goal is to custom-tailor a solution using experience, commitment and value added services to reduce material costs through streamlined transport.
We provide full-service logistics services to industrial companies of all sizes, from small local manufacturers to major to global multinational manufacturers in several sub-sectors, including Pulp, Paper and Fiber, Construction Materials and Machinery, Machine Tools and Accessories, PET Rolls and Resins, Cement, and Breweries.
We Add Value Exponentially
From supply chain optimization to execution strategies, LA 24-7 Forwarder demonstrates their value from the beginning on every contract relationship, no matter what the size. We act on a global level to provide services such as Freight Forwarding and Customs Brokerage Arrangement, Warehousing, Trans-Loading, Distribution and Order Fulfillment, and Freight Consolidation and Deconsolidation.
We also work strategically to assist with Warehouse & Distribution, Information Technology systems, Supply Chain analysis and design, In plant logistics, and both consolidation and deconsolidation of freight for single or multiple clients. As a provider of Ocean and Air Freight Insurance, LA 24-7 Forwarder can also partner in the protection of your goods in transit.
We Affect Your Bottom Line
Consumer purchase patterns change almost on a daily basis, requiring attention to detailed analytics and broad business model design. By partnering with your company, and multiple other companies simultaneously, LA 24-7 Forwarder can effectively coordinate transport, warehousing and distribution to reduce the cost of materials and the cost of doing business in general. Our goal is to improve the efficiency and flow of your distribution operations through in-depth and revolutionary changes to the functions and processes you have already set up in-house. It is through our expertise in this field that we can guarantee a bottom line improvement from the get go.
More Than A "Box Mover"
Some third-party companies simply take over the distribution cycle and leave strategic thinking at the door. At LA 24-7 Forwarder, we are constantly on guard for ways to better your business processes without additional expenditure. We do more than just move your boxes around. We assess the impact of individual deliveries over mass warehousing and how the market in your area is demanding packages be delivered. Our strategic mindset is what sets us apart from our competitors, making LA 24-7 Forwarder a true partner in the greatest sense of the word.
We Are Your Comfort Zone
As profit margins are slipping and networks of distributors are scrambling to adapt, companies often pull inward to focus on what they do best. Often, supply chain management is not part of their comfort zone. That's where LA 24-7 Forwarder comes in to fill the gap and help companies keep their core competencies at the forefront while we handle the distribution details. Such a relationship is priceless when done with an intent to partner, not just take over. We guarantee that our agents will seamlessly integrate with your management and staff to make it feel like we are just part of the family.
Don't let the stress of the changing climate overwhelm you and cause you to lose focus of what makes you a profit. Contact us today at (800) 648-9889 for your FREE Quote!