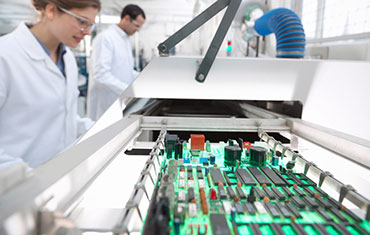 High-Tech Shipping
High-Tech Industry Logistics, Shipping, and Transportation – The sensitive nature of high-tech equipment requires a tailored solution made to fit the needs of an ever-evolving industry. LA 24-7 Forwarder combines our stellar reputation with and global network of logistics partners with specific supply chain management solutions to create a transport plan that maintains security, assists in reduction of inventory, and reduces delivery costs. Our focus on giving you the internal visibility into your supply chain by aligning our expertise with your experience, goes a long way to rule out our competitors.
Full Spectrum Consulting
LA 24-7 Forwarder caters to companies that manufacture, warehouse and/or distribute such electronics as Consumer Technology and Computers, Precision Equipment, Components and Semiconductors, Telecommunications and Networking and Contract Manufacturing products. In addition to Air, Ocean, Rail and Truck freight solutions, we offer a full spectrum of value-added services, including Inventory Management Solutions, Distribution and Warehousing including Fulfillment Center selection consulting, Inbound or Outbound Receiving and Storage, Kitting, Assembly, Packaging, Pick-and-Pack operations, Supplier Consolidations (buyer's console), Direct to Market Solutions, and selecting TAPA-compliant logistics partners.
On The Cutting-Edge
By it's very nature, the high tech industry pushes the logistics and supply chain methods utilized by 3PLs and companies to be on the cutting-edge of transport and safety. LA 24-7 Forwarder's geographic location uniquely positions us to acquire the technical know-how necessary to stay on top of the latest trends. We utilize the latest in tracking capabilities, giving clients up-to-the-minute knowledge of their goods whereabouts at the push of a button.
Globally Positioned
More importantly, LA 24-7 Forwarder is uniquely positioned to satisfy the growing demand for high-tech goods on a global scale. With our existing partnerships with global agents, providers, and foreign agencies, we can meet the challenges of the explosive growth for global high-tech imports and exports. We understand the nuances of off-shoring and the move towards "right-shoring" by helping you consider more than just cost in where to manufacture and warehouse your electronic goods.
Forward-Thinking Mentality
The modern day supply chain is certainly not cookie-cutter in its approach to such a broad spectrum of electronics available worldwide today. With growing customer demand, the time-to-market has rapidly decreased. This means 3PLs such as LA 24-7 Forwarder are the best solution for maintaining the latest in technology and standards necessary to reduce rising costs while minimizing delivery times. With our comprehensive services and our technically savvy network of agents, ensuring that no size fits all clients sets us apart from our competitors.
Take the leap towards advancing your high-tech logistics with a 3PL partner that maintains a global presence by calling us today at (800) 648-9889 for your FREE Quote!