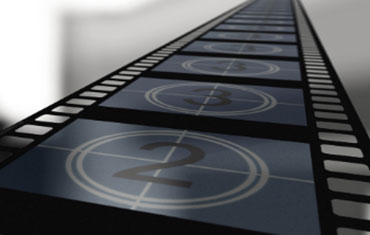 Film Dailies Shipping
Film Industry Dailies Logistics, Shipping, and Transportation – Nothing is more prevalent at LA 24-7 Forwarder than domestic and international film dailies transport for the film industry. We hold fast to our expedient nature for transporting critical film dailies with agents dedicated to your shipping needs. Our expertise lies in knowing how to pack and deliver your film dailies upon request. We maintain our 24/7 status by being available day and night for your critical needs. In fact, we guarantee that your film dailies will arrive on-time thanks to the extensive logistics network we maintain as an overall corporate function.
We Are Savvy
In the past, as an important part of the film-making process, film dailies were shot on actual film as raw, unedited footage captured during production. The need to develop and print for viewing the next day predicated the critical nature of delivering film dailies in an expedient manner. Today, with new technology, film dailies are not processed, but shot digitally and delivered on digital tape, DVD or hard drives. We have a modern approach to fulfilling your film dailies transport needs using courier and transport services that span the globe.
We Work Globally
We don't just deliver film dailies, we work with filmmakers who travel or work in distant locations to transport them with the utmost attention to speed and safety. Your film dailies are precious cargo, representing the need for next day viewing by directors, producers and actors. We know that you use these film dailies to assess performance, cinematography and progress. Therefore, LA 24-7 Forwarder employs our network of transportation partners to get it to you before you can say "that's a wrap!"
We Have Experience
LA 24-7 Forwarder has been handling these sensitive film shipments for over a decade. Therefore, our clients, whether studios or laboratories, trust our services. We promptly alert you of shipping details and offer a wide selection of transport options with instant tracking capabilities at your company's fingertips. We consider film dailies to be a unique and strong specialty for our company.
We Guarantee Safety
There are elements of the logistics and transportation process that our competitors often leave out. At LA 24-7 Forwarder, we are sensitive to the safety of your film dailies in transport. We ensure that your tape, DVD or hard drive is not exposed to damaging X-rays and use our expertise to get it through customs without a hassle. While domestic shipment is less complicated, we don't shy away from the foreign entities because our multi-faceted logistics expertise can ship film dailies anywhere, anytime using our worldwide network of customs and transport agents.
You can rest assured that your film dailies are safe in our hands. Call us today at (800) 648-9889 to get your FREE Quote and instant access to worldwide agents. We can turn around your delivery in a single day.