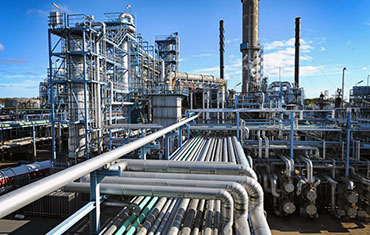 Energy – Oil, Gas, Mining And Power Shipping
Energy – Oil, Gas, Mining And Power Industries Logistics, Shipping, and Transportation – The Energy industry, whether dealing with Oil, Gas, Mining or Power, is a complex and changing industry constantly challenged by new ways to source and supply energy to consumers, the government and corporations. LA 24-7 Forwarder understands the nuances of this industry, including how to get materials to remote locations considering unstable foreign conditions and complex regulations of foreign entities. Fortunately, we deal not only in foreign energy sourcing, but in supporting the supply of energy focused here in the US.
We Have The Connections
Our dealings with foreign nations is successful because of our extensive network of logistics professionals who are experts in their respective fields with experience in transporting materials to all locations across the world. This gives LA 24-7 Forwarder a unique advantage in the marketplace which your company will want to include in your supply chain management strategic initiatives.
Such initiatives are made possible by LA 24-7 Forwarder because of our ties to logistics providers around the world that often tackle complicated planning challenges that involve the transport of heavy, over-sized, out of gauge and over dimensional loads.
We Service The Full Spectrum
At LA 24-7 Forwarder, we don't believe specializing in one area is necessary to provide the needed skills to service any area of the energy industry. This is because often one company can deal with multiple types of energy in a multi-faceted strategy. Our agents and flexible structure allows us to custom-tailor solutions for more than one industry at a time, including Industrial Power, Mining, Oil and Gas, and Renewable energy.
We Tackle The Infrastructure
Fortunately, LA 24-7 Forwarder has the skills and staff of agents to build your infrastructure, whether involving Pipelines, Land/Road Networks, Dams and Bridges, Sea harbors and Ports, or Rail Networks.
For Industrial Power, we create solutions that enable the handling of industrial scale fluid as well as power distribution; the installation of heat transfer equipment, HVAC, cooling and heating systems and condensers, as well as transmission lines and engines or turbines; and, the management of chillers/boiler plants, power stations in the gas, steam, thermal, hydro and coal sectors, and sub-stations.
For Mining, we oversee green and brown field mining developments, develop CAPEX (Capital Expenditures) and OPEX (Operational Expenditures) related solutions, foresee heavy-equipment handling and transport, innovate OEM (Original Equipment Manufacturer) solutions, and design EPCM (Engineering, Procurement, Construction and Maintenance) programs.
For Oil and Gas, we initiate and oversee on-shore and off-shore drilling, build and manage refineries and pipelines, LNG plants, and successfully complete upstream and midstream projects.
LA 24-7 Forwarder is also forward-thinking in its approach to Renewable Energy, serving a wide range of sectors including wind energy, solar power, hydroelectric, geothermal, and biomass.
Regardless of the sectors you are involved in, LA 24-7 Forwarder can meet the complex challenges of transporting and maintaining your energy developments. Call us today at (800) 648-9889 for your FREE Quote!