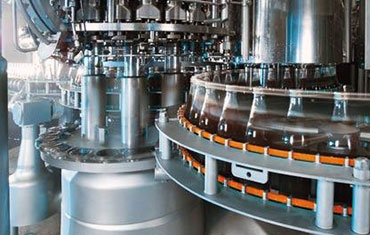 Beverages Shipping
Beverages Industry Logistics, Shipping, and Transportation – At LA 24-7 Forwarder, we understand that the international market for beverages is based around goods with very special needs and requirements. Whether you import or export, distill or distribute, our logistics and supply chain management solutions are critical to the success of your beverage business. We provide service to many segments of the industry, including beer, wine, spirits, and non-alcoholic brand owners and producers, juice bars, pub and bar operations, food service/restaurants, export trading and management companies, as well as distributors, wholesalers, and retailers.
We Streamline Distribution
From cargo pickup and loading services to consolidation and deconsolidation, distribution is only as successful as the packaging behind it. The agents at LA 24-7 Forwarder work hand-in-hand with your company to develop the optimal truck route for pickups at multiple location as well select packaging to protect your cargo during transport. All in all, this is designed to reduce cost and improve efficiency through proper logistics planning and implementation.
We Simplify The Process
With actual warehouses and distribution centers in our network of providers, LA 24-7 Forwarder can start by simplifying the customs clearance process. Incorporating that with advanced transport services – such as pickup and delivery of loose or palletized cargo with Refer and Dry Van Over-the-Road Trucking and Intermodal Rail, Inbound and Outbound Ocean and Air Freight Forwarding and NVOCC services, and bulk wine and other beverage transport using 20-foot ISO tanks or flexi-tanks that can handle up to 6,868 gallons or 26,000 liters – we can act as a one-stop shop for all aspects of your supply chain process.
We Keep The Price Affordable
The beverage industry is diversified with many pricing models to accommodate and regulations to comply with; therefore, LA 24-7 Forwarder does not consider our services a one-size-fits-all model. We tailor each solution to the project at hand, selecting a solution for the acquisition, warehousing, distribution and other aspects of logistics unique to beverages specifically designed and priced to ensure your products remain marketable and profitable for your company. The additional income you bring in by utilizing our services can be used to engage public relations, marketing, sales and brokerage services that benefit your business as a whole.
We Say Less Is Not More
Why settle for less when more of what you need comes from contracting with a third-party logistics provider such as LA 24-7 Forwarder. Uniquely positioned geographically for access to the best technology and latest trending industry aids, working with us will lift a huge weight off your shoulders. We do more for less, and we mean it. Streamlining distribution, simplifying the process, and keeping the price affordable is how we set ourselves apart from the competition. Not to mention that we don't specialize in just alcohol, but all categories of beverages truly shows that you get your money's worth at LA 24-7 Forwarder.
Take your logistics to a new level with custom solutions for all aspects of supply chain management by calling us today at (800) 648-9889 for your FREE Quote!