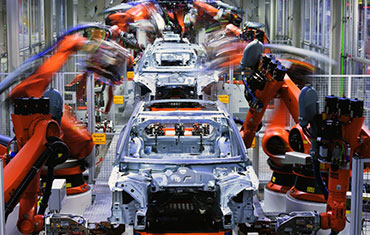 Automotive Shipping
Automotive Industry Logistics, Shipping, and Transportation – LA 24-7 Forwarder understands the automotive supply chain is constantly evolving as industry and company requirements change due to regulatory, geographic and cost volatility. We help you get to market faster and cheaper without sacrificing the quality your consumers deserve. By aligning with our automotive industry experts, you'll increase profitability and market penetration with custom-tailored supply chain management solutions.
Acting As An Industry Mainstay
LA 24-7 Forwarder has been involved in the domestic and international shipping of automotive spare parts, automobiles, motorcycles, motor homes, buses, heavy equipment (such as bulldozers) as well as classic/vintage and high-end luxury cars since its founding in 1973. Whether you are shipping cars, motorcycles or related equipment we provide over 40 years of experience in loading, blocking/bracing, lashing, packing and securing services.
Working With Forward Motion
Automotive supply chains are complex and constantly evolving to meet competitive challenges in the marketplace. Our industry experts will scope out your requirements and identify problems with innovative and forward thinking solutions to improve operational excellence, reduce costs, increase visibility and meet time critical and expedited requirements.
By being in tune with such an evolving industry, LA 24-7 Forwarder has managed to integrate many logistics services into supply chain management for automobile transport, such as Air and Ocean Freight Forwarding, NVOCC, Customs Brokerage Services, Warehousing and Distribution, Pick and Pack, Repacking, Kitting and Assembly, IT and Vendor Management, Domestic Haulage/Trucking, Containerized Loading and Securing, and RORO service.
Coordinating Inbound And Outbound
LA 24-7 Forwarder offers inbound automotive logistics by providing U.S. and international car manufacturing and assembly plants with the raw materials and parts to produce finished goods. We also conduct consolidation of products from various suppliers along your supply chain (buyer's console), as well as customs clearance and final delivery services.
Our outbound services include cost effective distribution of your goods for production and assembly plants, suppliers, and distribution companies. We utilize a hub and spoke multi-modal strategy to meet your time and cost requirements. If you are shipping cars overseas, LA 24-7 Forwarder has the carrier relationships to meet your requirements, whether you plan to ship containerized or RORO.
Offering More Than A Spare Part
LA 24-7 Forwarder becomes an integral part of your supply chain management team by integrating solutions into existing processes with simplified logistical strategies that complement your company's main workflow. We employ only the sharpest minds in the industry and, combined with our complete logistics solutions expertise, you will find our services both comprehensive and viable. With our extensive global logistics network, technology solutions and industry experts, we will add value to your automotive supply chain at every turn.
Handling Accounts Uniquely
Every Automotive client is unique to LA 24-7 Forwarder. We consider specificity in requirements important and require our in-house agents to narrow down a project to just the needs that will enhance your supply chain operations so we know exactly where we can be of assistance. We target our proposals to very particular aspects and we work in tandem with your company so as not to charge large project fees that abscond from the profit margin you must have to operate cost-effectively.
LA 24-7 Forwarder has solutions suited for the Automotive industry that will help you meet your company goals and requirements. Call us today at (800) 648-9889 for your FREE Quote!