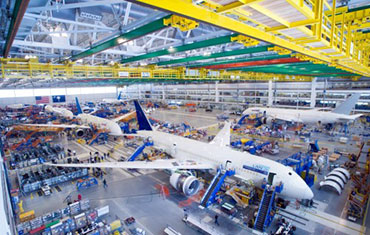 Aerospace Shipping
Aerospace Industry Logistics, Shipping, and Transportation – Helping you improve your logistics strategy for the complex demands of the aerospace industry is LA 24-7 Forwarder's first priority. We provide a focus on not only improving raw material manufacturing, distribution flow and efficiency, and cost-savings on spare parts purchases, but also solutions for AOG and in-flight catering. Our comprehensive approach to exceeding the needs of every aspect of the Aerospace supply chain will benefit your company in both the short and long term.
Custom-Tailored Services
Whether you are a leasing company, airline, manufacturer, MRO (maintenance, repair and overhaul) or a ground handling company, LA 24-7 Forwarder is prepared to provide you with services that are tailored to your specific needs. Whether your delivery is time critical or in need of expedition, our company can satisfy the requirements of any project scope.
Our in-house experts are assigned directly to your project from day one, making the process of simplifying or improving the supply chain process seamless. LA 24-7 Forwarder takes every hiccup and every delay as a unique challenge for serving you with a solution that is custom-tailored. Not only do we identify where you need assistance, we strategize the most expedient way to solve each problem with minimal impact on your profitability.
Global-Minded Delivery
We know our customers are trying to compete on a global scale, so our services are offered with attention to solid communication and organization skills that enable us to deliver solutions in a speedy manner. Every stage of your supply chain management must be meticulously planned to account for the costly, time sensitive and interdependent nature of your business. In order to manage on a global scale, you need a 3PL such as LA 24-7 Forwarder to ensure that logistics move along like a well-oiled machine.
Even if you don't compete on global scale, or ever plan to, consideration must be given to the fact that manufacturing, production, and often, materials acquisition are done through offshore outlets. This matter affects every business in the Aerospace industry, and therefore, requires the agents at LA 24-7 Forwarder to be globally-minded at all times.
Expert Account Handling
Each Aerospace client, whether we have one or many, is a unique project to LA 24-7 Forwarder. We take your specific requirements seriously, narrowing down the needs that will enhance the operations surrounding your specific supply chain flow to exactly where we can be of assistance. We do not charge large project fees that abscond from the profit margin you must have to operate by targeting our proposals to very particular aspects where we work in tandem with your company.
LA 24-7 Forwarder has solutions suited for the Aerospace industry that will help you meet your company goals and requirements. Call us today at (800) 648-9889 for your FREE Quote!